Your account has been created by your HR Administrator using your first name, last name, and (usually) your official work email address or your Social Security Number (SSN). But the account isn't fully set up until you create a password to log into Maxwell.
You'll receive either an introductory email from Maxwell Health (noreply@maxwellhealth.com) or guidance from your employer to set up your account with your First Name, Last Name and SSN.
---
Set up your account after receiving an email
Check your inbox for your email and click on the button to "Set up Your Account Now!".

This will take you to create your password.

Once you've created your password you can log right in.
Example Email - Set up Account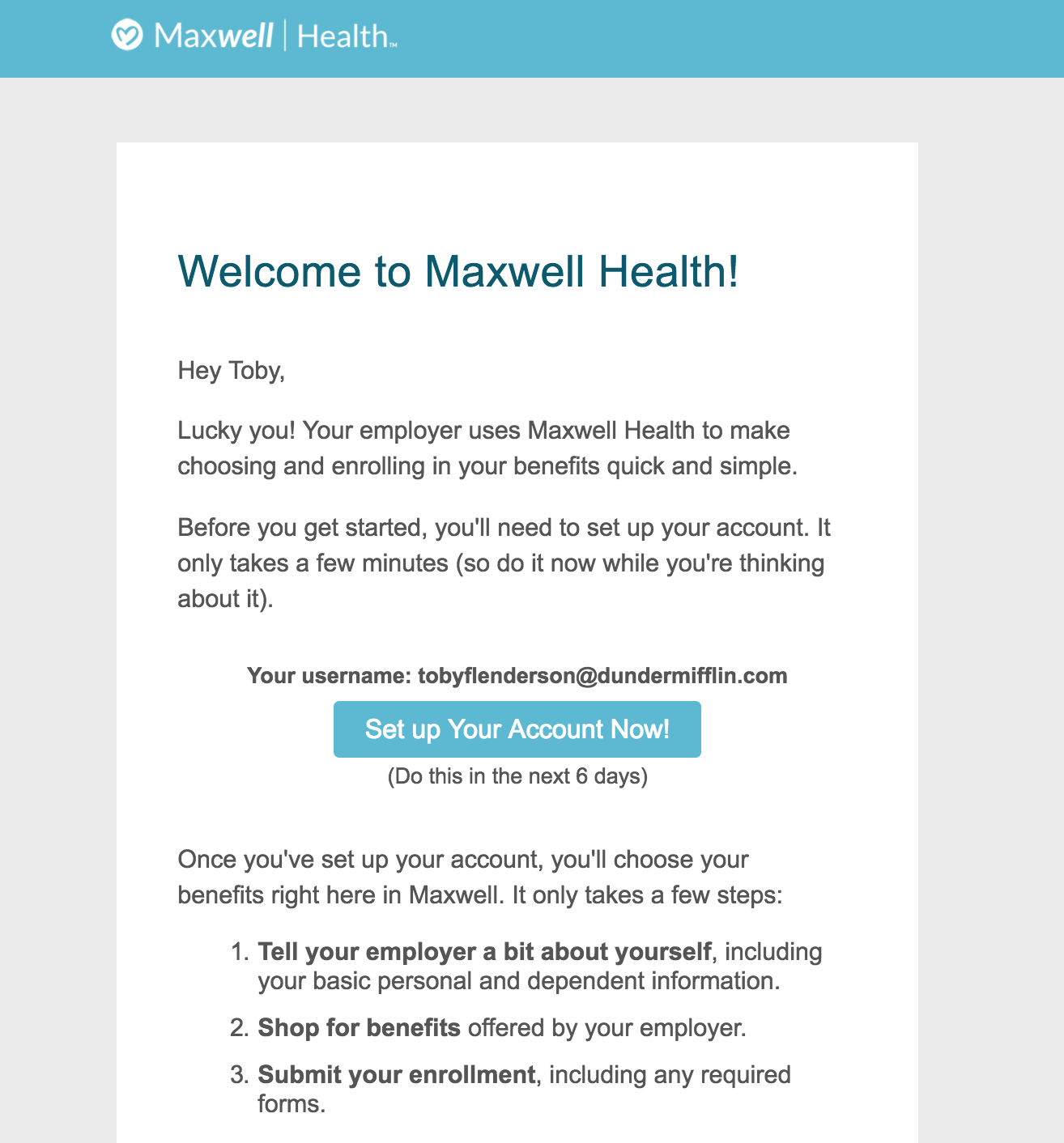 Create Password using Unique Link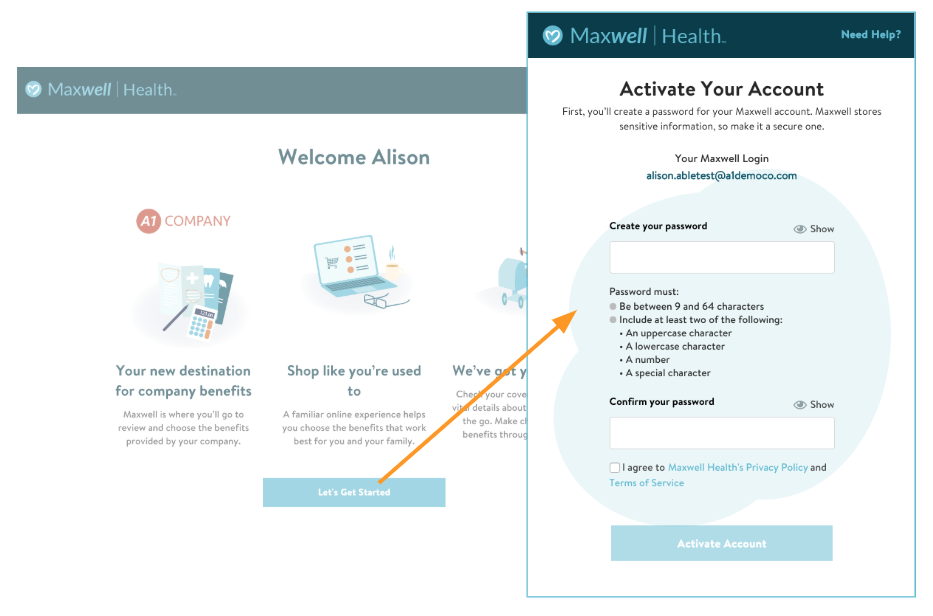 What if I'm brought right to the login screen first?
Please note that the activation link sent to you by email will expire after 6 days. When you click to Set Up Your Account! button from your email, if you are brought directly to the main login page, it means the link in your email has expired.
This is easy to fix! Just select the Trouble Logging in? and Request activation link. Once you fill in your Maxwell email address, you'll receive a new email with a button to create your password.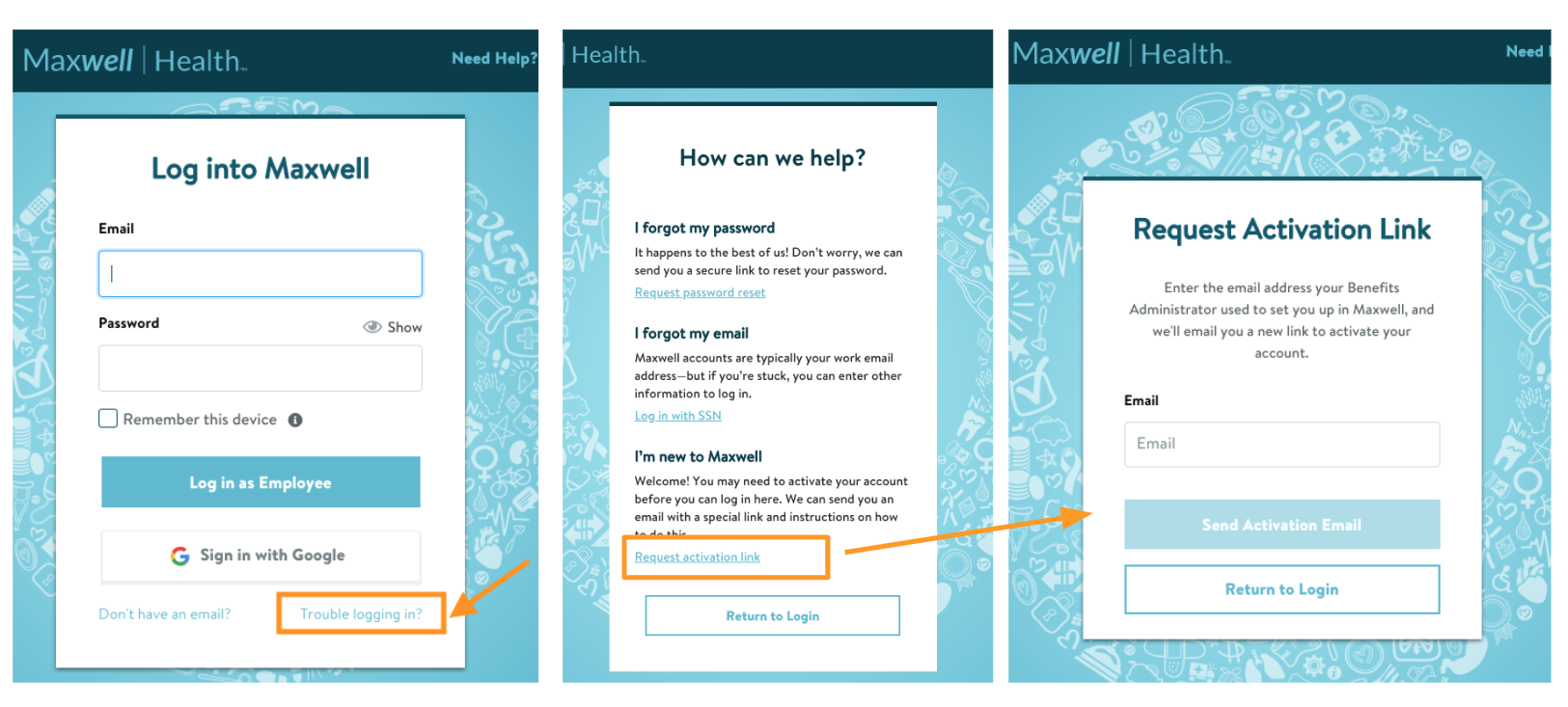 Instructions on how to set up your password and activate your account will be emailed to you. Once you receive the email, click Activate Your Account.
---
Set up account using First Name, Last Name, and SSN
Get started by navigating to member.maxwellhealth.com/newuser
You'll enter your full name and social security number. Then click Find Account.
Review the Welcome Message and click Let's Get Started to activate your account.

Enter an email address (this can be a personal or work email) and create a password.

Once you've created your password you can Activate Account and log right in.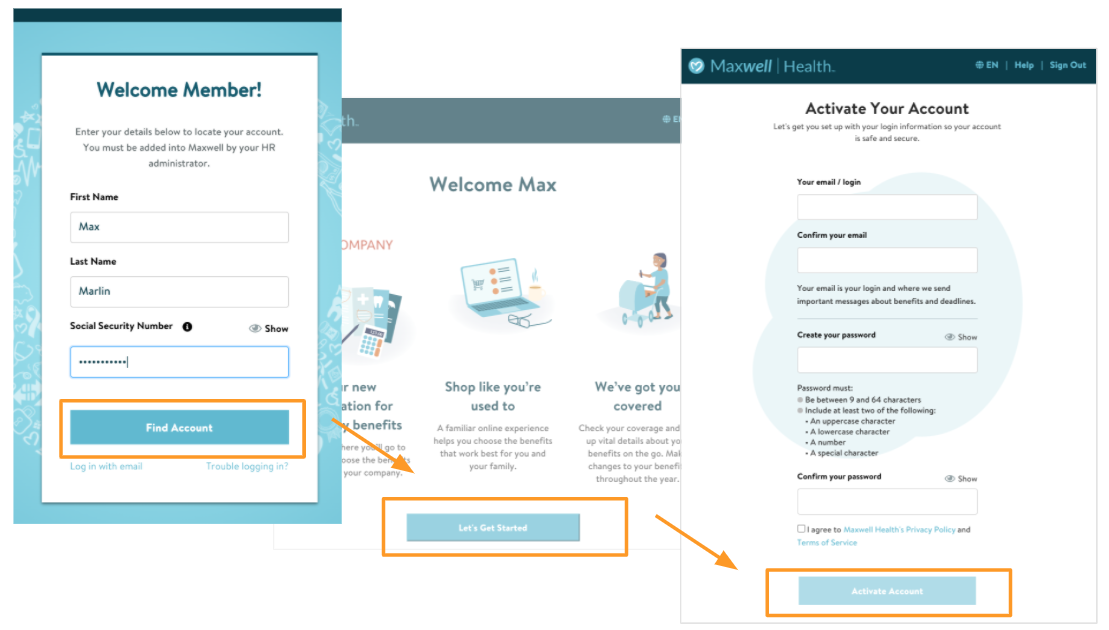 Tip: You can download a PDF of these steps in Maxwell's Getting Started Guide.