After you've successfully submitted your enrollment, and completed any necessary forms, it may still take some time to process that enrollment with the carrier or vendor. You can tell the difference if products are still pending or you are enrolled by clicking My Benefits.
Any pending products you have, which have not yet been successfully processed, will be listed here under the "Pending Products" tab to the left.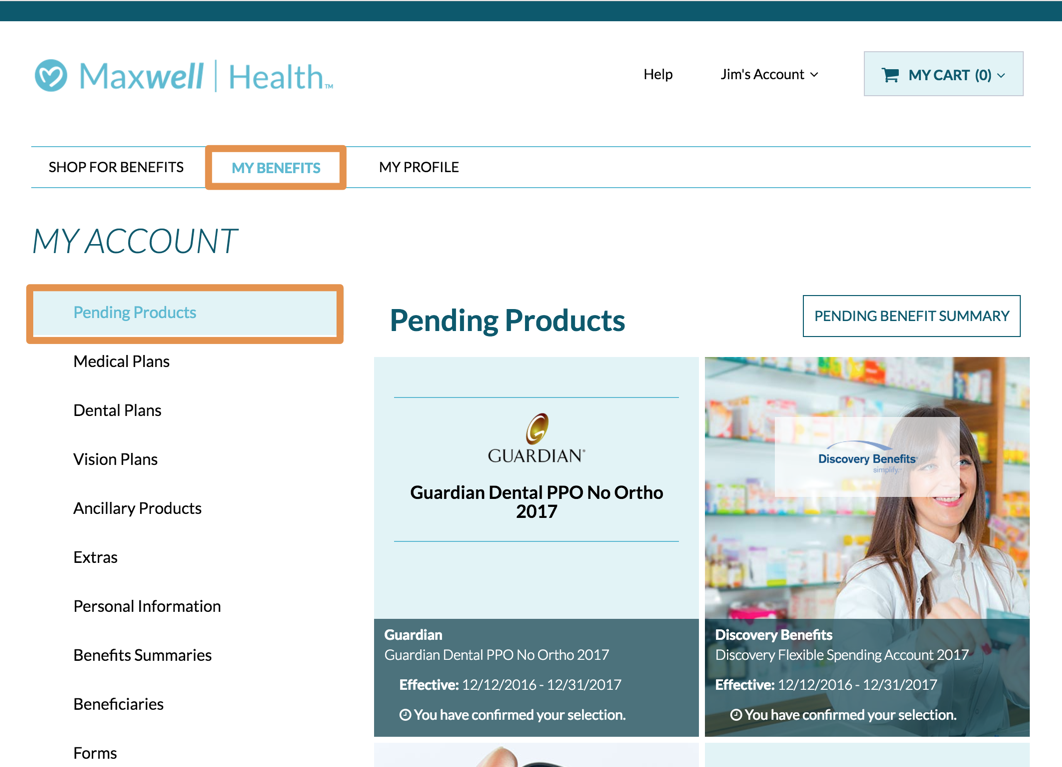 Products listed as "pending" are not enrolled yet
Any current products, which mean you are enrolled in them, will be shown in their specific product category, such "Medical Plans," "Dental Plans," etc. You can view the effective date (when your benefits start) on the tile, or click on the product tile for more details.
Tip: You can also click Benefits Summaries on the sidebar to see an overview of any pending or current benefits you have. This summary will include the effective dates of the products, which tells you when those benefits start. You are enrolled in a product if it's under the "Current Benefit Summary" and today's date is after the effective date of that product.