While shopping and adding benefits to your cart, only the dependents you entered previously on the dependent information page will be available to add to coverage. If you need to go back and add a dependent or update their information, follow the steps below.
Step 1
Log into Maxwell and click My Profile then the button Change My Personal Info.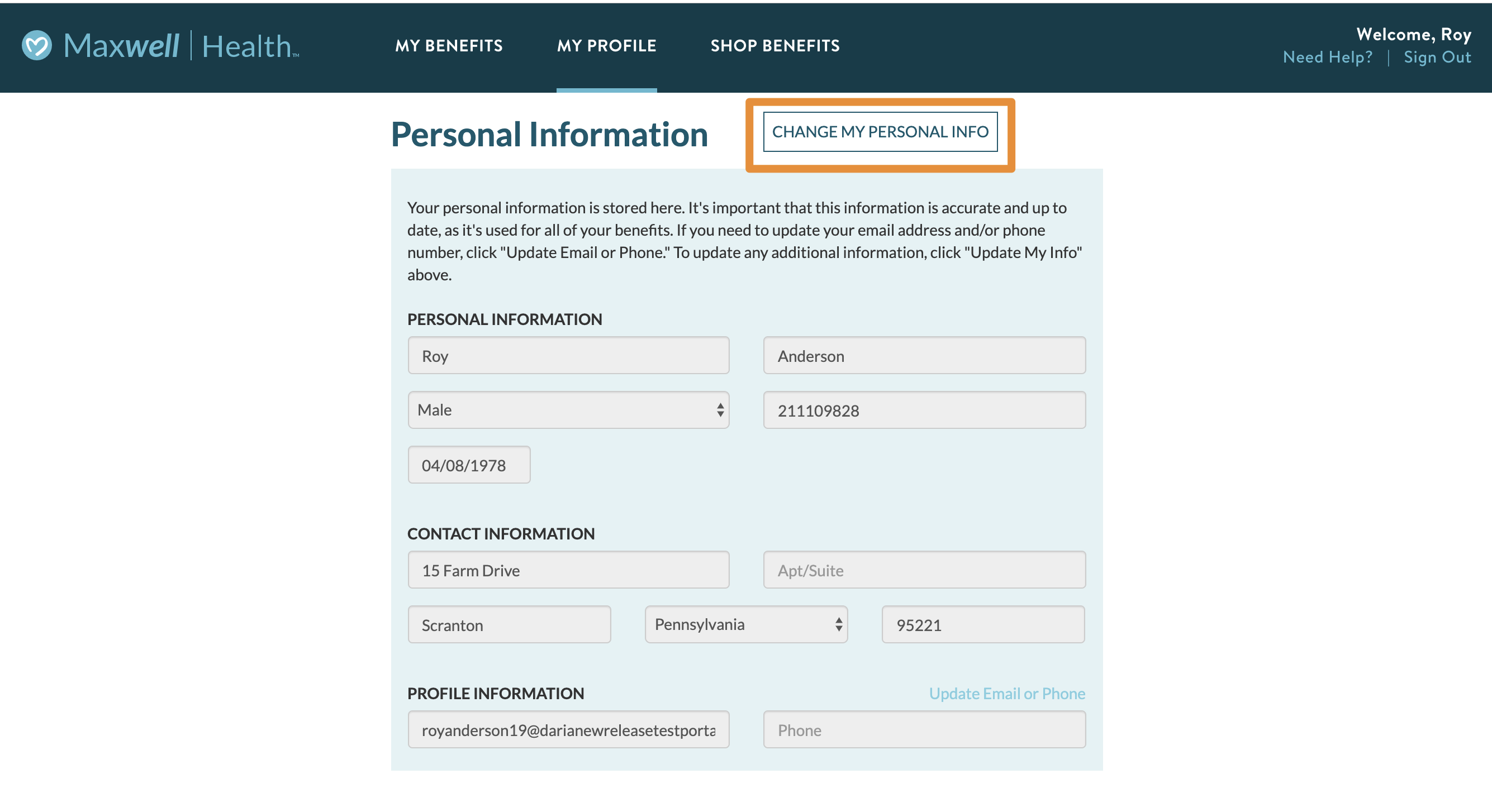 Step 2
You'll be brought to the screen where you can make changes to your personal information. Click Next to review and update dependent information.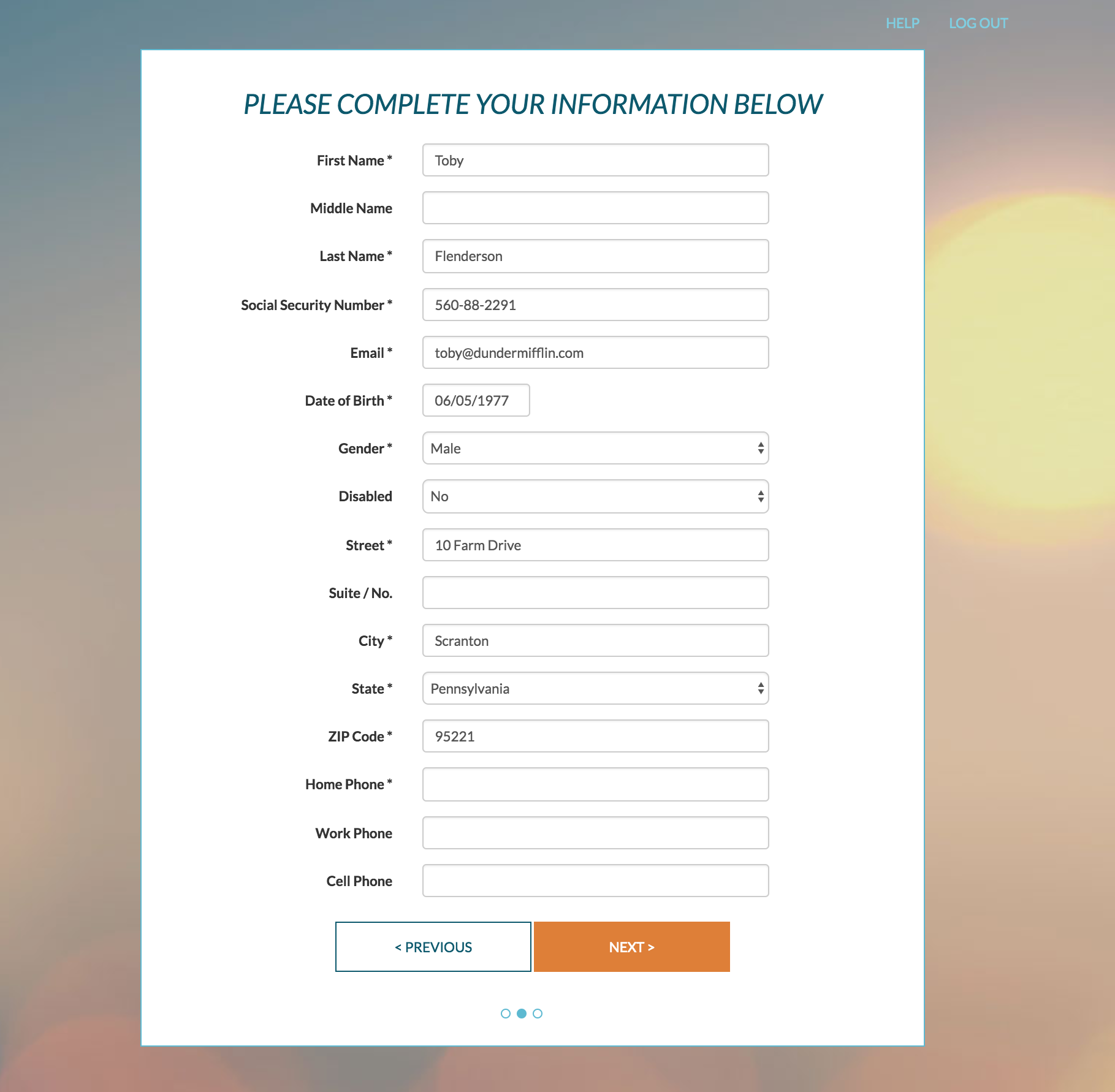 Updating your personal information
If you need to add a new dependent - click the "Add Dependent" link at the bottom and fill in the form that appears. If you need to remove a dependent, click "Remove Dependent." (Make sure to remove that dependent from any current products you have before removing them!)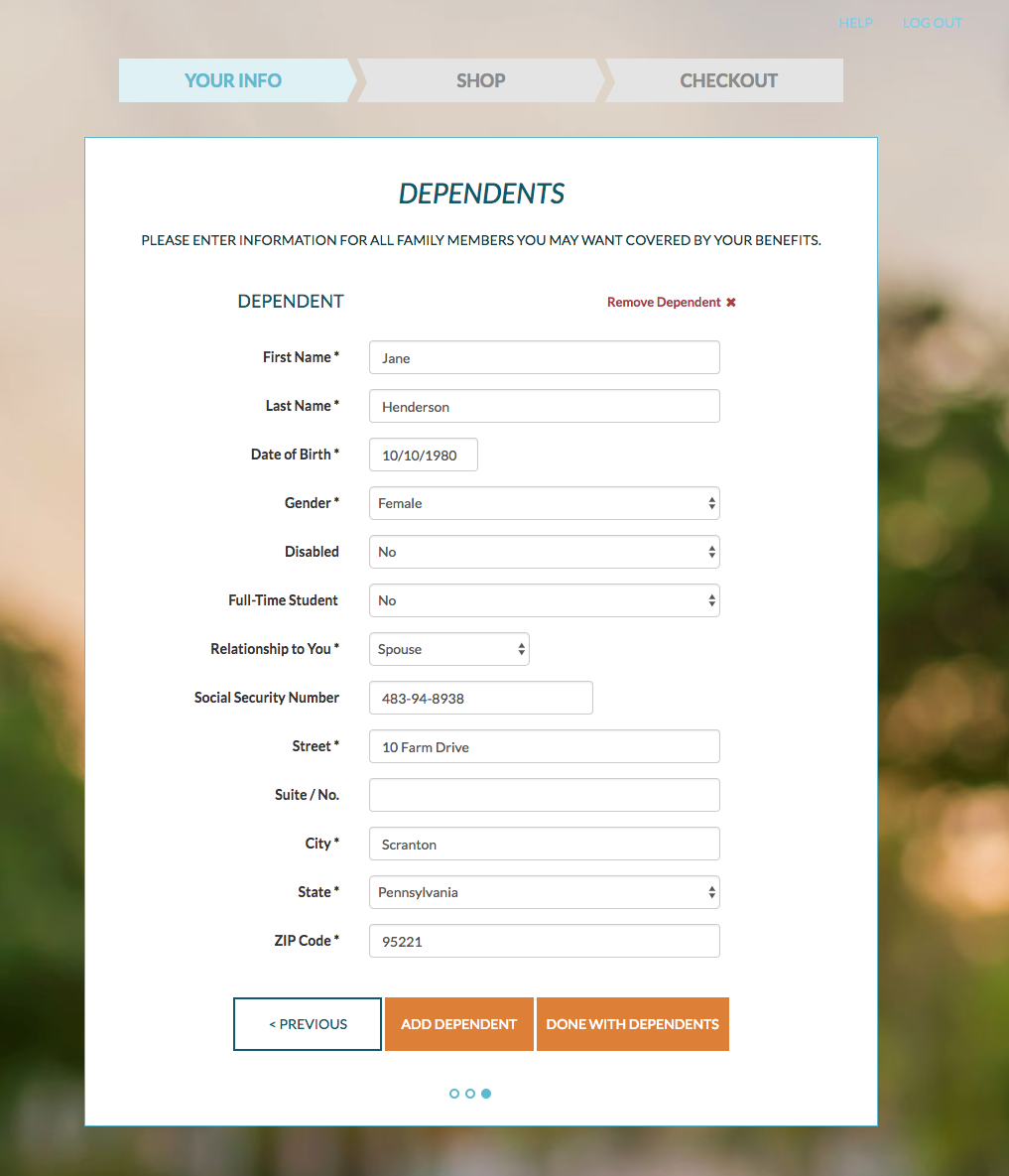 Adding, editing, and removing dependents
Click the Done with Dependents when you're done.
Note: If you're entering a new dependent who does not have a social security number yet and it's a required field, please contact your benefits administrator for the best course of action.