There's two ways you can waive products in Maxwell Health.
You can waive the entire product category, which waives each product in that category
You can waive products individually
Waiving an entire product category
After verifying your personal and dependent information, you'll be brought to the "Browse Products" menu. In this section of the portal, you can click I Don't Want ________ Insurance for each product category you wish to waive coverage for, such as medical, dental, or vision.

Waiving all medical products
Waiving individual products
You can also waive an individual product within a category by clicking on that product's tile, which will take you to the product details page. Here, you'll click Waive to waive the product.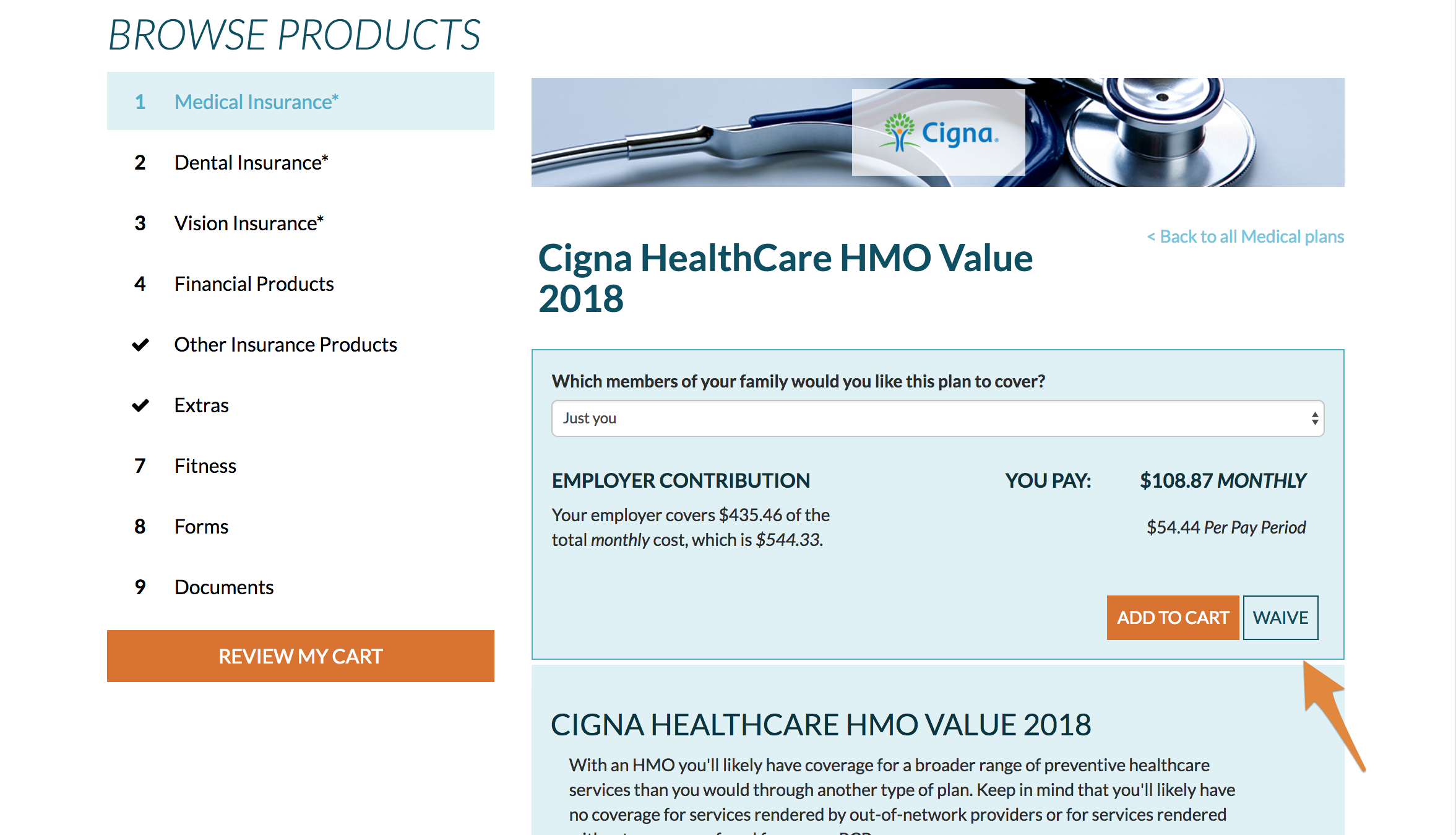 Waiving an individual product