If your current or previous benefits are in Maxwell, you can access them by going to My Benefits and then clicking on each of the product categories, such as "Medical Plans," "Dental Plans," etc. Each product category will show you the products in that category, with the ability to see more details about each one.
You can also see a summary of your current benefits which includes your personal and dependent information and each product with the info on the vendor, coverage levels, effective dates, and costs. Click the drop-down of your name, My Benefits > Benefits Summaries. You also have the option to print the summary!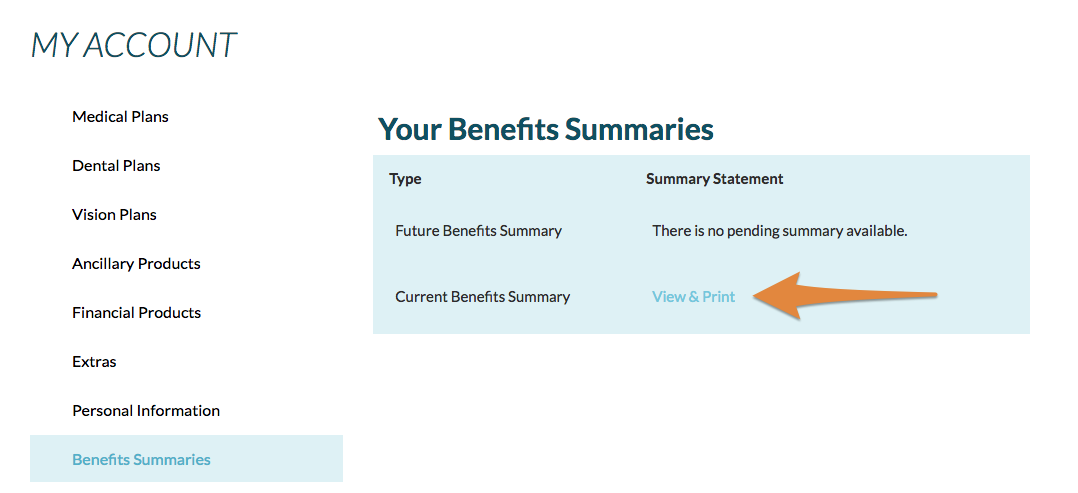 Where to access a "Current Benefits Summary"